Trust is hard to come by in today's fiercely competitive real estate market. People have different opinions on how a Real Estate agent should represent their client, but honesty and integrity should go without saying.

To me, being a Realtor means more than selling homes. It's about you, your hopes and your dreams. It's about a relationship based on trust, knowledge and expertise.
Inspired home is a full service independent real estate company. Centrally located in DeWitt, MI. we've been providing real estate services to the community for 18 years.

As a real estate expert in the DeWitt,Grand Ledge, and Delta Township areas, I can provide you with highly specialized information such as market trends, neighborhoods & schools that will help you make the right decision. I look forward to meeting you and helping you to locate the property that fits your needs. Please feel free to use this website as a resource for all your real estate needs, if you have any additional questions, please don't hesitate to give me a call.

---
Jodey Shepardson-Custack
Associate Broker
JCCustack@Gmail.com
(517)-648-8893
Jodey epitomizes integrity, energy, hard work, communication and creative service in every detail of a real estate transaction. Jodey grew up in mid-Michigan and started her sales career peddling vegetables door-to-door from their large family garden. She has since built a 20-year successful career in real estate and is excited for the next chapter in her life as a full-time Realtor. With her extensive knowledge of the real estate market and industry, Jodey is confident that she can provide you with the best solutions for your residential and small commercial real estate needs.
Jodey joined Inspired Home Real Estate and Staging in February 2019 after long-term employment with a group of real estate related companies including real estate sales & leasing, property management, title insurance, real estate development and appraisal services.
In addition to obtaining a real estate Associate Broker's license in 2008, Jodey also holds a license as a Resident Producer which qualifies her as an agent in title insurance. This experience and knowledge makes her an asset in all phases of the transaction.
Jodey enjoys spending time with family and friends at their family cottage, golfing and experimenting with recipes in her kitchen with her husband.
---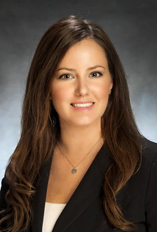 Amanda LaVoie
Realtor
Amanda@Inspired-Home.com
(517) 898-2266
When deciding on which real estate agent to use, Honesty, Knowledge of the local Lansing Real Estate Market, Responsiveness, and Expertise are at the top of the list of attributes most people look for. Being in the real estate industry for over 10 years, I strive to meet and exceed all of the above traits.
Real estate has been a passion of mine since I first acquired my real estate license back in 2003. I enjoy meeting new people and walking them through the home buying/selling process. When I am not working, I enjoy boating, traveling, skiing, yoga, cooking, spending time with friends/family and looking for personal investment properties to buy.

Constant growth and education are also important to me. I continue to keep up with technology, market trends, and economic factors that contribute to the ever-changing real estate industry.
My experience encompasses residential re-sale, new construction, mortgage, investments, timeshare, and property management.
Education
Associate's Degree in Real Estate – LCC – Magna Cum Laude
Bachelor's Degree in Business Management – Northwood University – Summa Cum Laude
Memberships & Recognition
2008 Circle of Excellence Awardee (Greater Lansing Association of Realtors)
Active Junior League of Lansing member
Active Michigan Real Estate License since 2003

I look forward to helping you achieve your real estate goals!
---

Kristin resides in East Lansing with her family and thoroughly understands this market as well as other areas Ingham, Eaton and Clinton counties. Past experience as an HR Director has allowed her to work with numerous relocation service providers. She has a keen understanding of what it takes to move a family from one zip code to the next. The previous work experience has trained her to listen to the wants and needs of clients. Since entering the field of Real Estate Kristin has been able to find diamonds in the rough and help Real Estate Investors buy and hold as well as fix and sell. Selling in today's market requires a targeted marketing approach which Kristin tailors to each listing. In addition Kristin is adept at helping first time home buyers navigate the process of purchasing a home. She is dedicated to providing attentive service and personalized support. Clients know that Kristin will partner with them in negotiations and will facilitate a fun and professional experience.
---

Kirk is an aspiring young real estate professional who has been serving the Greater Lansing real estate market for 5 years. Kirk's extensive background in sales and customer service has prepared him for the monumental task of helping his clients through the sensitive home buying and selling process.

In the nitty gritty, fast paced world of real estate, it is important to have someone in your corner willing to go to fight for you; Kirk takes an enormous amount of pride in focusing in on each client's individual needs as a buyer or seller. No two buyer's wants and needs are the same and every seller is in a unique situation. Kirk will take the time to get to know what your expectations and goals are throughout each step of the process to verify that the work being done aligns with your vision, not his own.

First and foremost Kirk is a husband and a father of 2 beautiful children. Kirk is an active member at his church, serving as the Staff Parish Relations Committee chair and playing bass guitar and singing in the Worship band. Kirk sits on the board for the Joe Dimmick Memorial Foundation which helps support local charities as well as award scholarships to students pursuing a career in the insurance industry.

Real estate isn't just about buying or selling a house. Real estate is about the connection of people to their home. Kirk promises to bring honesty, integrity, sincerity and a steadfast work ethic to your personal real estate experience.
---