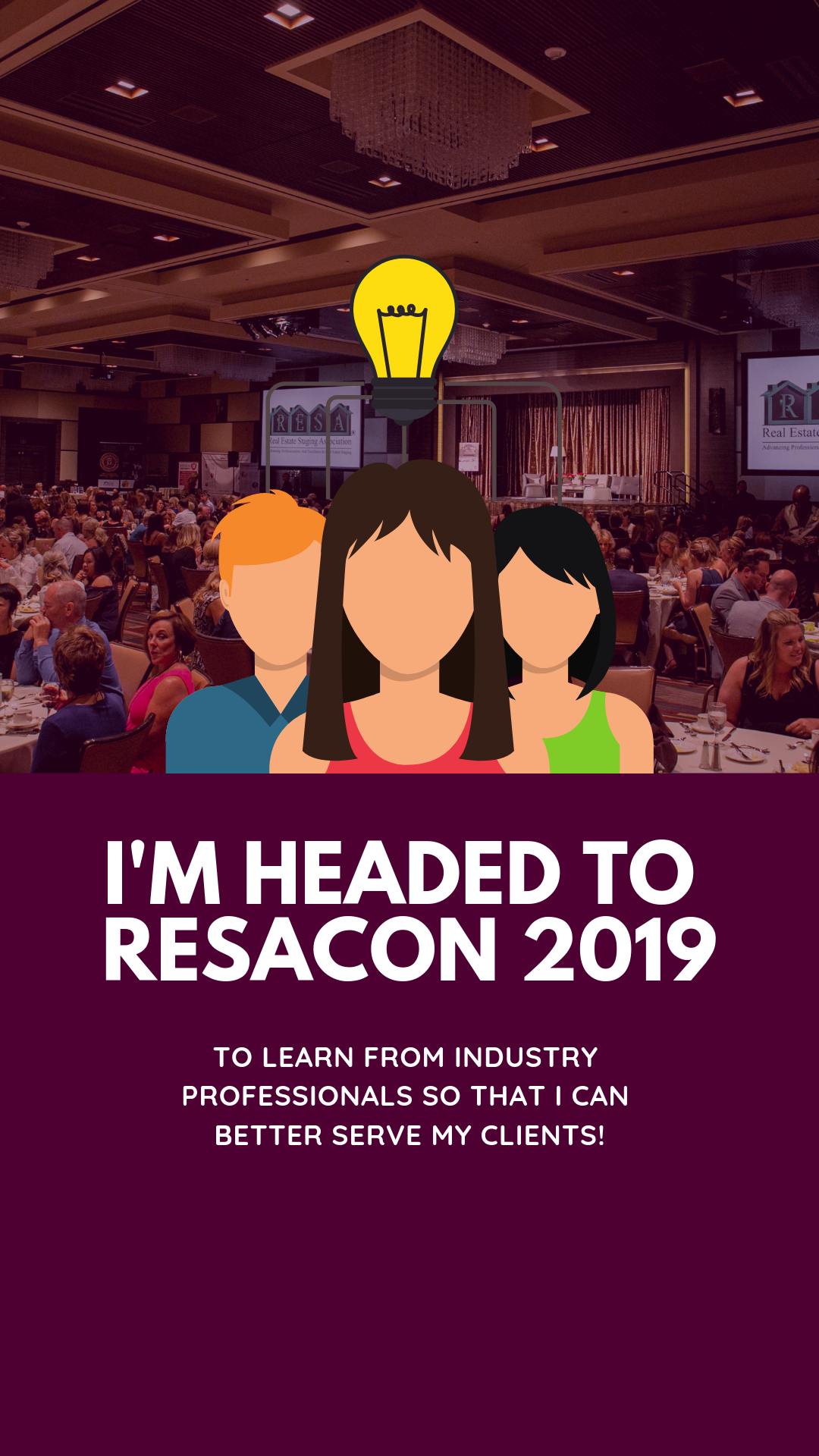 I am excited to be on my way this week to RESAcon in Las Vegas!
RESACON is where real estate staging professionals come together to influence and inspire each other.
The education and networking will last a lifetime and helps me become more knowledgeable and prepared to assist my clients with new information, trends and tools of the trade!
I enjoy learning more ways I can continue helping others doing something I love!